Wood Fence Styles
Natural material and ability to be customized into nearly any style you desire ... the versatility of wood fencing and the easy way it blends into whatever surrounding it is in, makes it a great choice for properties all across Sarasota, Florida.
Privacy

Wood Fencing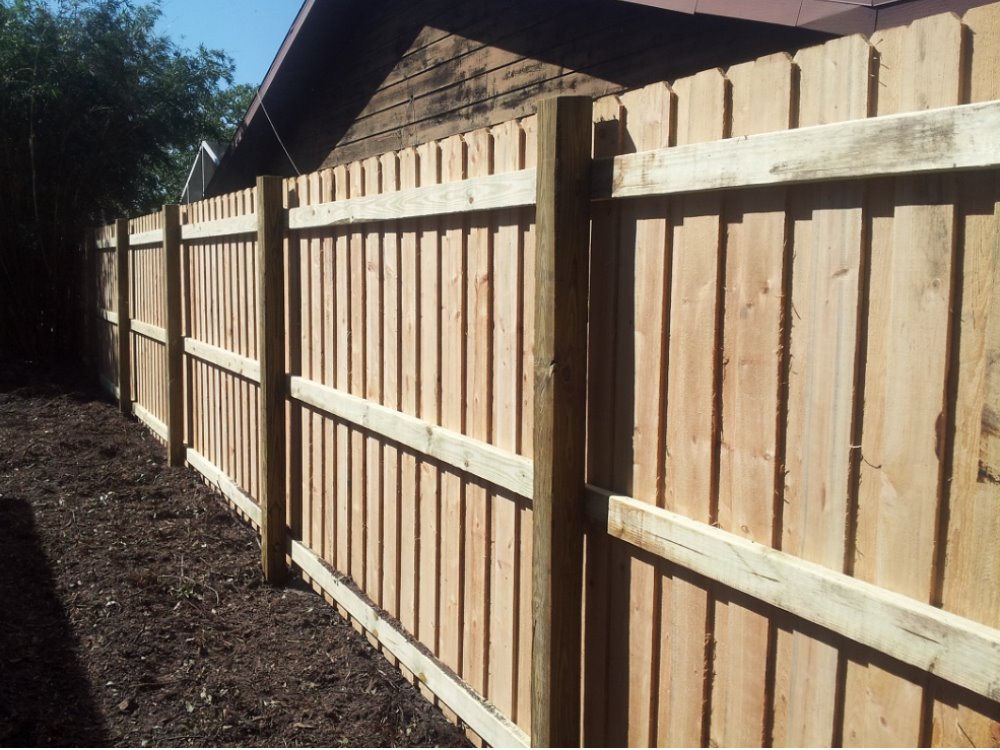 This classic style of wood fencing includes varieties such as board-on-board and privacy stockade. Both styles are available with options to style the top of the fence in either dog-ear or flat top. The size of the boards can be adjusted as well between 4" or 6" wide.
Shadowbox

Wood Fencing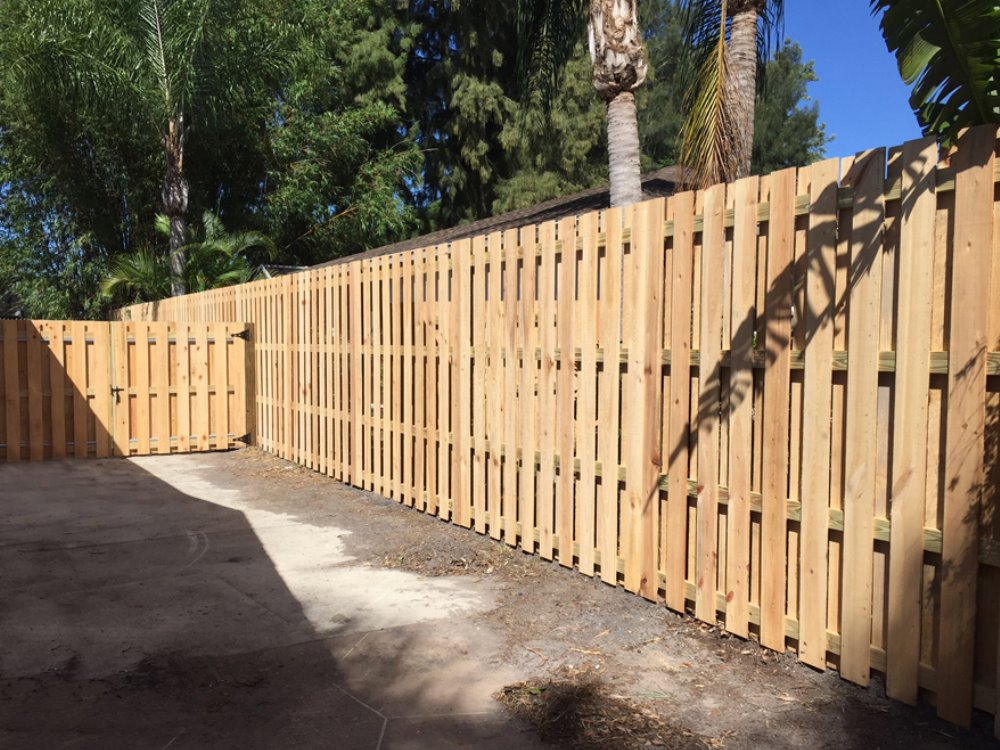 Shadowbox wood fencing is a style that looks great from either side you're on with boards that alternate on either side of the fence and is available in horizontal or vertical designs. This style is perfect for neighbors who are splitting the cost of the fence since both sides have the same great look.
Picket

Wood Fencing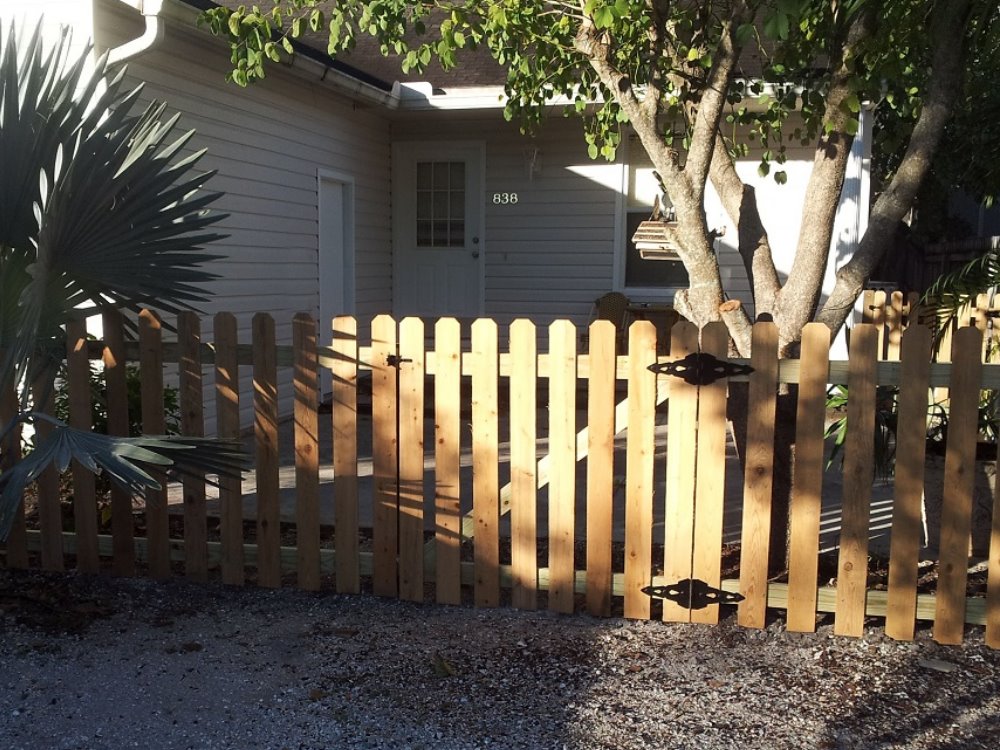 Wood picket fencing is the "American Dream" fence many imagine with a cozy neighborhood home. It is a versatile style that can be used for front yards, gardens or any area you wish. Wood picket fencing can be painted or stained to the color of your choosing or even left natural, just as installed.
Horizontal

Wood Fencing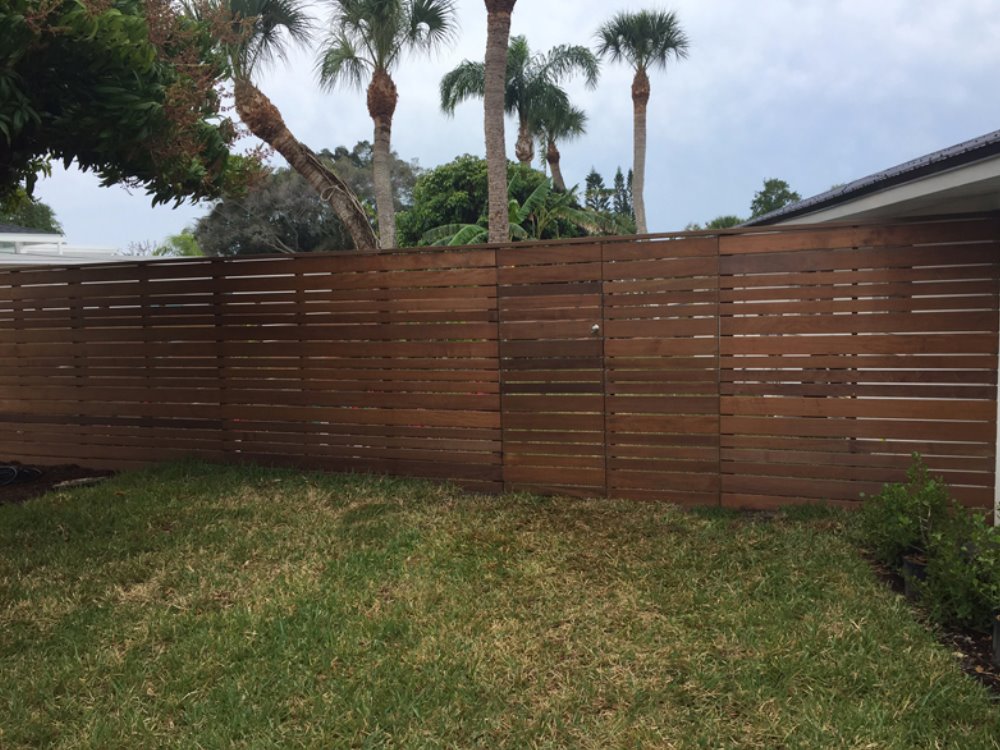 Stacked horizontal wood fencing made with Ipe wood is so dense that it would even be hard to burn. Harvested from managed Brazilian forests, this wood makes a tough-as-nails fence that can last over 75 years. We like stacked horizontal fences best with properties of more modern designs.